Dr. Darshan S. Khalsa, is a native of the metropolitan area and resides in Reston, VA.  Darshan completed his undergraduate studies at the University of Maryland and received his Acupuncture degree from the Maryland Institute of Traditional Chinese Medicine (MITCM). Dr. Khalsa is licensed as a Doctor of  Oriental Medicine in the state of West Virginia and is Board Certified and licensed to practice acupuncture by the Virginia Board of Medicine. 

In 2006–Khalsa successfully completed the 660-hour Chinese Herb Program offered at the Tai Sophia Institute in Maryland. He is Board Certified in Acupuncture, Chinese Herbology and Oriental Medicine by the National Commission for Certification of Acupuncture and Oriental Medicine (NCCAOM). Dr. Khalsa was awarded the titles of Diplomate of Acupuncture, Chinese Herbal Medicine and Oriental Medicine from NCCAOM. 

In addition, Dr. Khalsa is a certified BioSET™ Practitioner and completed his BioSET™ Internship in 2006. BioSET™ focuses on treating allergy-related conditions, immune dysfunction, digestive and endocrine disorders.  Also, Dr. Khalsa has over 50 years teaching experience as a Certified Yoga Instructor from the Kundalini Research Institute (KRI). He has maintained a daily practice of Kundalini Yoga for 50+ years. 

He is an affiliated member with: American Association of Acupuncture and Oriental Medicine (AAAOM), Acupuncture Society of Virginia (ASVA), and Maryland Acupuncture Society (MAS). He continues to study intensively and conduct clinical research in the areas of immunology, nutrition, and allergy treatment. Dr. Khalsa's most recent educational research has included advanced studies in Auricular Acupuncture and Herbal Medicine. Additionally, he has developed a protocol to clear emotional conditions utilizing Applied Kinesiology (AK) and Auricular Acupuncture.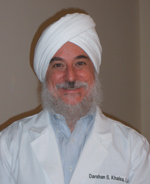 Carol O'Donnell Khalsa is Practice Director of Khalsa Integrative Medicine, LLC. Her background in healthcare spans 35+ years. She was the former Executive Director of The Alzheimer's Prevention Foundation and Director of Membership for the American Preventive Medical Association. In addition she was the founding Executive Director of Loudoun Healthcare Foundation.
In 1994 Carol opened the first holistic center in Great Falls, Virginia and was responsible for impacting Fairfax County's Adult Education Programs with alternative and complementary therapy offerings. She holds numerous holistic health certifications including Sound Therapy, Aromatherapy, Feng Shui and Vibrational Healing.
As founder of Citizens for Planetary Wellness, Carol campaigned fervently to educate consumers about the dangers of toxic ingredients in cosmetic, personal care, household products and furnishings.
Carol founded Vibrant Health Services, LLC which is dedicated to augmenting wellness in the workplace. She conducted monthly stress reduction seminars in the U. S. Capitol Building. She has partnered with major corporations, such as Online Resources Corporation, Oracle, Freddie Mac, L-3 Communications, Fannie Mae, Gannett USA Today, and National Geospatial-Intelligence Agency. She has given keynote speeches at national conferences, and been featured on TV, on radio and in the press.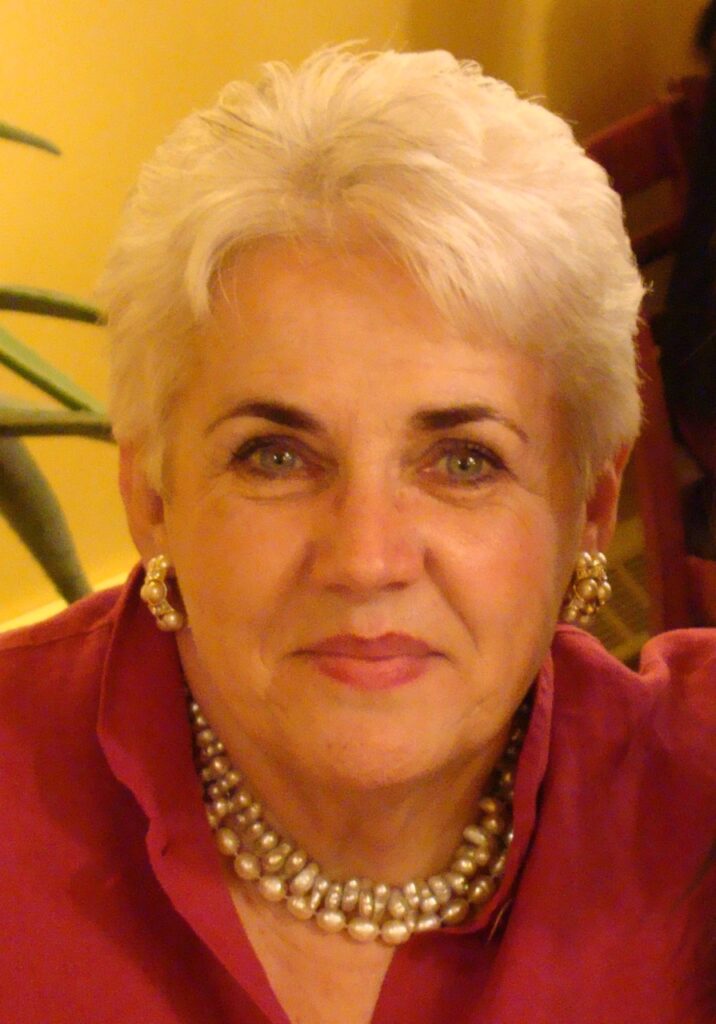 ​